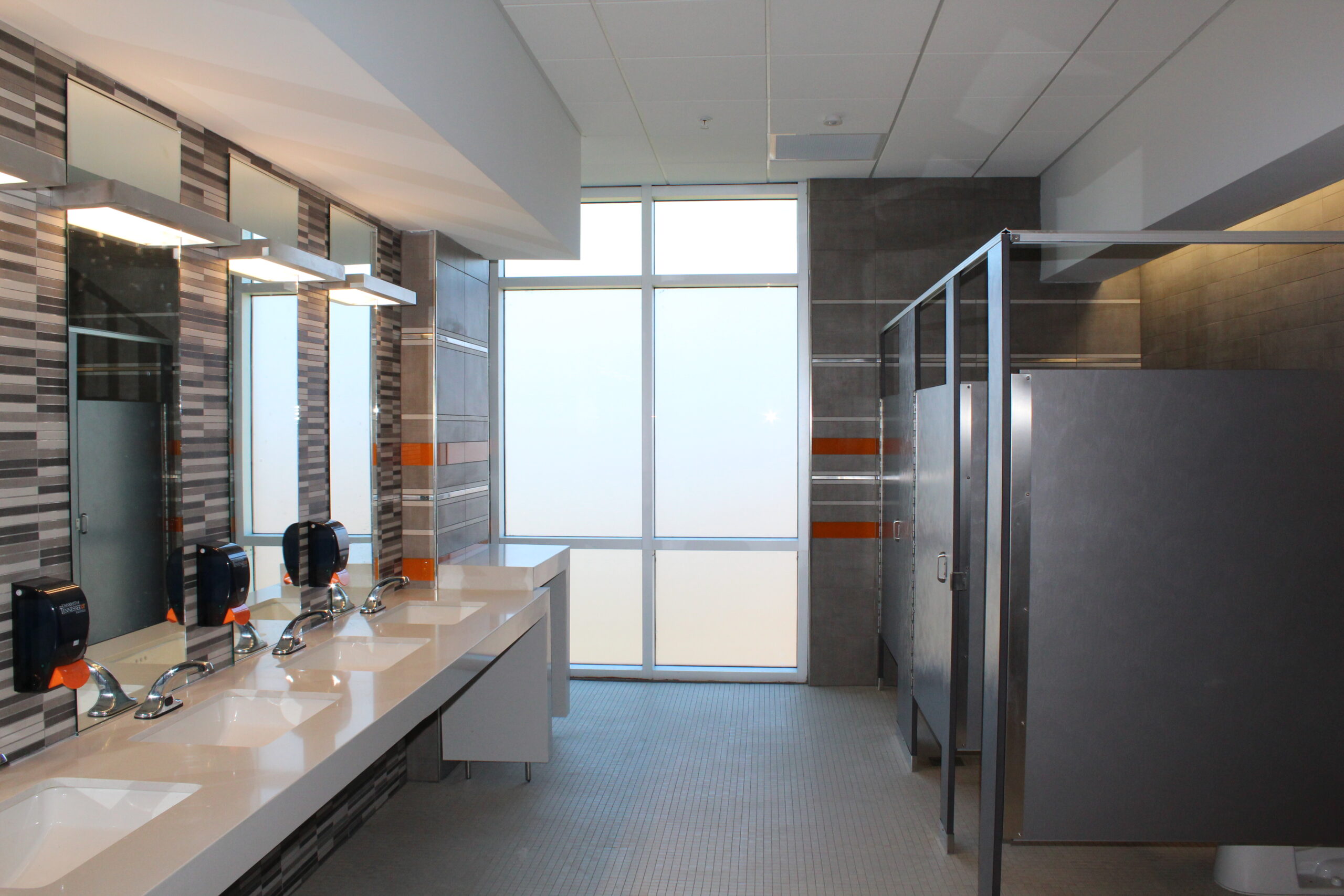 Commercial Plumbing Service & Maintenance
When it comes to protecting the health and safety of your building's occupants, it's imperative that your facility's plumbing systems are operating efficiently, effectively and within industry code compliance.
Our team of service experts designs, installs and maintains custom plumbing services and solutions for your facility to the highest standard while ensuring compliance with local and state commercial plumbing regulations. Whether your project is as simple as a faucet replacement, backflow preventer certification,  snake work/drain cleaning or jetting — or as complex as the installation of custom industrial piping systems, our team will partner with you to deliver the safest and top quality plumbing solutions on time and within budget.
We know how critical fully functional plumbing is when maintaining a facility. We also know the severe damage an unresolved plumbing issue can cause. We've got you covered. From design, service, repairs, maintenance and installation, our team of professional plumbers led by a master plumber have your facility in the best hands possible. IMS is your one-stop shop for your facility's commercial plumbing needs including commercial plumbing services, industrial contracting and more.
We keep your facility running at its best so you can get
back to what you do best —
running your business.
Our first step in our plumbing solutions process begins with understanding the existing services within your facility. We will conduct an in-depth site evaluation to  gain a full understanding of how the current plumbing systems function, as well as your business' operational needs. This evaluation process consists of reviewing the total facility drain fixture units (DFUs), water temperature, water hardness, fixture conditions, water flow and gas pressures to assure the plumbing core is sufficient for your building's current needs.  As your trusted facility partner, we commit to making your business' goals and aspirations our top priority and will work with you to modify your infrastructure as needed to accomplish your goals.
OUR PLUMBING SERVICES:
Commercial Plumbing Repairs, Retrofits, Fixture Relocation and Installation
Plumbing Inspections and Maintenance
Leak Detection and Repair of Gas, Air, Water, Sewer and Piping Systems
Commercial Water Heater Service, Maintenance, and Replacement
Service and Installation of Tankless and Tank Water Heaters (all brands)
Drain Line Surveys, Cleaning, Repairs, and Replacement
Video Inspections, Jetting, Drain Cleaning
Drain Cleaning and Hydro Jetting Service
Video Inspection and Line Locating
Water Line Repairs and Replacement
Directional Boring
Steam and Hot Water Boiler Systems
COVID Measures (sensor faucets, toilets, outdoor sinks, etc)
Mixing Valve Maintenance, Replacement and Repair
Water Softeners, RO Water Systems and Filter Systems
Pump and Lift Station Service, Repair, and Installation
Sewer and Drain Service, Repair, and Installation
Backflow Prevention Certification and Repair
Preventive Maintenance
When it comes to keeping your facility running at its best, it's most important that we start with keeping your equipment running at its best. Our preventive and predictive maintenance services will avert potential leaks, hazards and extend the life of your plumbing systems.
IMS offers Mixing Valve Maintenance and Repair along with preventive maintenance for drain cleaning, water heaters and more. Through our customized plumbing maintenance agreements, we partner with you to create a customized program to ensure the best comfort and reliability for your facility.